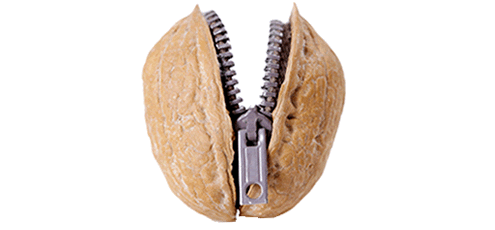 Is it possible for me as a client to get advice also via telecommunication?
In principle it is possible. However, experience shows that the highest efficiency can be reached by face-to-face personal communication, in the presence of all parties. Telecommunication is recommended only as a supporting measure or in case of  imminent danger, if no alternative is possible.
Publications
Business mediation: success for companies
TENSIONS & CONFLICTS AND HOW TO CREATE NEW BUSINESS SUCCESS
Gerhard Falk, Essential, 2012
The clear goal of mediation is the business of bringing about rapid success beneficial solutions for all mission-critical challenges. For future prevention and early detection the communication of the legal framework can be optimized effectively.
Long-term savings and improved impact strength effects while securing cost efficiency.
The consistent pursuit of the business mediation for "Business Excellence" is manifested in measurable performance and market-oriented outcome acceleration. This is fixed to a claim for the highest quality with guaranteed success. Because pays to invest in a business mediation is very short and its long-term benefits outweigh the overall use in most cases by far.
Preliminary study for the master plan "Mediation" from 2010
PROPOSALS FOR A NATIONAL STRATEGY FOR THE LEGAL FRAMEWORK OF MEDIATION IN AUSTRIA
Gerhard Falk, Alpen-Adria University of Klagenfurt, on 12 October 2010
The proposals in an objective study for a master plan aimed at the legislation and the professional community. They see themselves as flexible and open listing of long term options to be implemented to develop the system and the legal framework for mediation in Austria, in line with EU law, step by step. Particularly effective before and at the interface to judicial proceedings, but even after it starts, it will relieve the courts while expanding their skills.
ZivMediatG - short comment on the mediation law
THE SHORT SUMMARY OF COMMENTS ON CIVIL LAW MEDIATION REFLECTS THE CURRENT LAW 2003. THIS SITUATION STILL VERY YOUNG AND COMPREHENSIVE LEGAL MATTER IN DETAIL
Gerhard Falk / Gernot Koren, Vienna, 2005 ISBN 3-7046-4468-4
All this in Austria 1.1.2005 literature and case law has incorporated it carefully, and there are various legal concepts understandable to readers of the non-legal field. Particularly in open legal questions, the authors limit their search pattern for interpretations almost a detective, and they also not afraid to make their own judgment. The very well known, so only leads to more desirable legal development, the opposite is, however, always the brave risk incurred by false conclusions. In addition, this work is not only a complete overview of the other rights in respect of mediation in civil law in Austria, 1.1.2005, but also part of a service with all relevant current addresses or by-mentioned date, registered mediators inside Austria.
The Mediation process on the Vienna Airport
THE MEDIATION PROCESS AT VIENNA INTERNATIONAL AIRPORT (2001 - 2005) IS CONSIDERED TO BE THE LARGEST IN THE HISTORY OF MEDIATION PROCEDURE.

Gerhard Falk/Peter Heintel/Larissa Krainer (ed.), Vienna 2006, ISBN 3-8350-6038-4

More than 50 groups were in the process, in which the position of a third runway and appropriate mitigation measures were discussed. In cooperation with the IFF Department for Continuing Education and Intervention Research at the University of Klagenfurt, we have followed the five-year mediation process scientifically, about 120 interviews and about 170 participatory observations conducted, analyzed all the documents the process and feed back to the interim results, respectively in the current proceedings. This book contains the documentation of the process and background theories of mediation as a conflict management, its relation to politics and the public and their judiciary.
Guide "Mediation and conflict management
THE BOOK PROVIDES THEORETICAL FOUNDATIONS AND THE REFLECTION OF THE ROLE OF MEDIATOR AND INTERNAL CONFLICT MANAGER INSIDE IN DIFFERENT AREAS OF PRACTICE BASED APPLICATION OF THE MASTER COURSE UNIVERSITY "EUROPEAN GENERAL MEDIATOR (EGM)."
Gerhard Falk / Peter Heintel / Krainz Ewald (ed.) Writings on group and organizational dynamics, Wiesbaden, 2005, ISBN 3-8100-3957-8
Mediation as an alternate conflict management is practiced more frequently and also the application fields propagate. This requires both basic and application-oriented reflection of the procedure and its usefulness. The book gives an overview of the main theoretical and methodological models for conflict management and discusses the inherent laws of different conflict resolution processes in different social systems. In addition the book explains the requirements of the education and training of future mediators / inside basis of the conducted since 1999, Master's University course "European General Mediator (EGM)."
DEVELOPMENTS AND APPLICATIONS OF A CONFLICT OF INTERDISCIPLINARY CONTROL PROCEDURE
Gerhard Falk/Peter Heintel/Christa Pelikan (ed.) 1998 Klagenfurt
In this book are key priorities of the 1st and partly also of the 2nd Klagenfurt international symposium THE WORLD OF MEDIATION surveyed in 1996 and 1997 by the Interuniversitary Institute for Interdisciplinary Studies oft the Universities of Klagenfurt, Vienna, Innsbruck and Graz . The multi-disciplinary range of contributions of many well-known experts provides an unprecedented overview in Europe. Different ideas and goals are represented consciously. The book is topped of workshop reports, and a photographic reflection
Economic mediation as EU-model
THE EUROPEAN UNION MAKES IT 'POSSIBLE? IN ANY EVENT, THE FOLLOWING ARTICLE TO BE MADE TWO EXAMPLES THAT NOT ONLY THE EU TAKES A LOT OF MONEY FOR MEDIATION DEVELOPING, BUT ALSO TRYING TO CREATE THE LEGAL FRAMEWORK
Gerhard Falk, mediation date, 2009
Croatia the currently well as most popular candidate for EU membership has actually succeeded, with a budget of more than a one million euro EU project under the PHARE program, under the number: "EuropeAid 123293/D/SER/HR" and the bumpy track, "Enhancement of Mediation start as an alternative to Court Based Dispute Settlement ", hereinafter referred to as" mediation project ". In a charming combination with the recent EU directive "Aspects of mediation in civil and commercial matters" of 21 May 2008 (Directive 2008/52/EC of the European Parliament and the Council), may arise out of this world's most unique development project in particular for business mediation, an incredible turbo effect.
The successful mediation project in English will run from February 2008 to November 2009.
Principle conflicts between economic mediation and project management
THE ECONOMY IS GOING FAST AND COOPERATIONS MAY DISSOLVE EASIER THAN IN THE PRIVATE OR FAMILY SECTOR
Gerhard Falk, Series Federal Office of Personnel (ed.) 2006
"The process of consensus means that agreement is among the opponents time and again gradually, what to do. The mediator is not assigned to do at what, but the steps agreed with the parties' describes Gerhard Falk as another principle of mediation. lm project management, however, are set in accordance with the framework steps. These are implemented as directed by the organization or under supervision.
HOW MEDIATION IS DISSOCIATED FROM  TRADITIONAL SECURENESSES AND INTEGRATIONS
Gerhard Falk, In: The world of mediation, Alecto, Klagenfurt 1998
However, especially new, unfamiliar procedures requires a fast, demonstrable successes that justify the new. As a result the requiring by lingering reflection or reprocessing written put under continuous pressure - a dilemma. Wherever it comes to "substance" on the content, standards, theories and models that form, as the linguistic framework, is available on the understanding. Description must be carried out relatively easily, so there, where it turns to techniques that learn to explain themselves and leave.
What mediation is to be real, you know, as already indicated, not really. And so we are content for now to bring together different subjects to a conversation, which in itself is difficult enough.