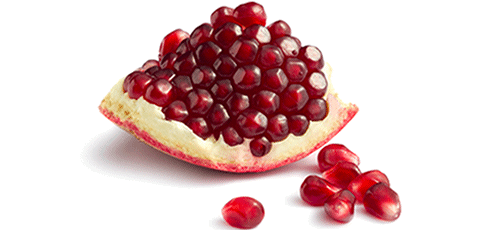 Business mediation leads your company to permanent profitable solutions
BUSINESS MEDIATION LEADS YOUR COMPANY TO PERMANENT PROFITABLE SOLUTIONS
Our aim is to accelerate critical situations in a top-down process: for example delikate restructuring, company handover, management of corporate crisis, disaster and emergency management, critical projects. The general impact is in an overall increase of your companies performance through reduction of fluctuation, customer satisfaction and optimisation of partnerships .Cost efficiency is assured through permanent cost reduction and optimized (re)activity.
Our mode of operation
Business mediation interchanges mostly destructive power to clear and creative modus operandi with the help of modern methods and direct communication between the participants. Mediators, who work with a very strong obligation of confidentality, act as creative promotors. They control the independent solution process. The aim is to find a solution instead of a bonding, which means to clear intricate and deadlocked situations and constellations. This follows a step by step realization with first the clearing of misunderstandings. Second the target topics should be constituted with a clear guideline. Third the way to future oriented interests should be pictured and finally we create fair options of solution. Use our promoted model – speedmediation – for a primal appointment!
Guarantee for perfection
Our basic aim in business mediation lays in measureable perfection and quality, demonstrated in careful analysis and realistic planning, in efficiency and direct practical realisation, in comprehensible implementation with transparent reporting, documentation and evaluation. Furthermore this includes the training of management competences for solution-oriented communication according to up to date knowledge. This connects a very high demand in quality with a guarantee for success. The investment in business mediation has a a very short period of amortisation and the overall benefit generally exceeds the input easily.
Finding the optimum basic conditions
Our actualisation of legal standards in business mediation (state oft he art in international standards) gives you a a minimisation of possible conflicts (inside the organisation, to customers, suppliers, institutions, a.s.o.) and optimizes an efficient solution. For a higher efficiency mediation clauses are included in all treaties, standard business conditions, contracts of labor and partners, legal protections a.s.o. On the long run your Falk Bussiness Mediation expenses pays off in multiple ways.
FALK Group Business Mediation is your partner on the way to a business excellent company!
The friendly side of right
CROATIA, WHICH WILL SOON BECOME A MEMBER STATE OF THE EU, EXEMPLARILY INTRODUCES MEDIATION AS PART OF CIVIL PROCESSES. A CARINTHIAN LED THE IMPLEMENTATION GROUP
Kleine Zeitung, December 2009
"Why are the litigants with me instead of finding together a solution?" This is the question, that Gerhard Falk from Klagenfurt asked himself again and again in his time as advocate– and which brought him to make an education to become a mediator.
In the meantime, others think so as well, for example the EU. According to a directive, since 2011 there must be a mediation hearing in all member states in cross-border economic processes. Croatia even goes further and introduces mandatory mediation in all civil processes. For 22 months, Falk led a project group of 30 people in Zagreb, that implemented this. Seven states participated.
Also Durnwalder is with the mediation
PROVINCIAL GOVERNMENT PARTICIPATES IN PROCEEDINGS
Dolomiten, February 2007
Rosa Thaler-Zelger is happy. "This is a very important sign of the provincial government which in this way discusses on the same level with affected persons, advocates and opponents and expresses its seriousness in finding a solution. After all, it is the provincial government to make the decision."
The contract contains the rules of mediation: the demand of fairness (respect for contrary opinions), the will to give information and to become actively involved as well as the principle of consensus for decisions. Anyone, who still wants to participate in the mediation as a representative of a group, can only do this until the next meeting.
AT THE MEDIATION EVENT FOR THE EXTENSION OF THE AIRPORT BOZEN YESTERDAY IN THE PALAIS WIDMANN, THEY TALKED PLAIN LANGUAGE
Dolomiten, January 2007
"It was a very productive discussion", mediator Gerhard Falk said afterwards. "I've seen a lot of mutual respect, although clear words are spoken". Also airport-chief Baumgartner found clear words: "It was a bit chaotic." He expressed the hope that the team of mediators would succeed in directing the mediation into technically constructive channels. "
Mediation: the clever way to solve conflicts
A MEDIATOR CAN INTERVENE IN MANY FIELDS BY GIVING HELP AND SUPPORT. WHO SHOULD AIM AT A MEDIATION TRAINING, IN WHICH PROFESSIONAL SECTORS CAN IT BE USED, HOW LONG YOU WILL HAVE TO LEARN AND HOW MUCH DOES IT COST
Training, August 2009
There is a cold atmosphere in the company. "Nobody is talking to nobody." Anybody is waiting for the others' errors and seeking to show no shortcomings by himself. Contact with customers is simulated to be friendly to neutral. However, attentive and sensitive customers freeze to the marrow, when entering the company. They come once and never again.
Often a solution and turning to something positive is so close. Experts in conflict settlement agree that "you only have to talk about". But wait, first you have to be aware that there is a smouldering conflict. How do you know that unexpressed things take you the air to breathe?
Dr. Gerhard Falk (Business Mediator, Falk Group) adds: "if no one laughs any more or when feeling unease in certain areas of the body, when breathing becomes more difficult."
How to save many millions with mediation
MORE THAN 100 MILLION EURO A YEAR SLIP THROUGH THE FINGERS OF AUSTRIA'S ECONOMY BECAUSE OF UNNECESSARY CONFLICTS
Kleine Zeitung, September 2011
Frustrated employees. Hostile departments. Extremely long economic processes that tie up time and money. All this is part of everyday life in Austria's business world. "If you add the avoidable costs of such conflicts and the lost benefit of reasonable solutions, you will get more than 100 million euro damage a year," says Gerhard Falk from Klagenfurt. The advocate has become one of the most popular mediators. He contributed to consensual solutions in disputed airport constructions as well in better conclusions of neighborhood disputes, company transfers or the proceeding concerning nine German who were killed 2005 in their cabin by a helicopter load. 
Mediation instead of trial
MORE AND MORE OFTEN, MEDIATION IS USED FOR DISPUTE RESOLUTION IN BUSINESS. THUS, HARDENED POSITIONS ARE SOFTENED AND EXPENSIVE CIVIL DISPUTES CAN BE AVOIDED.
Salzburger Nachrichten, August 2009
Conflicts and disputes in business are actually a normal matter. But often, the situation escalates and emotions are involved that have been set up for years. Mediation is one of the ways to find a balancing act. "Mediation is certainly no magic, no voodoo," says Gerhard Falk, lecturer at the University of Klagenfurt and himself mediator. "Mediation is necessary in all places where two or more business partners get into a conflict that begins to get a legal character."
Slovenian referendum: Carinthia in the background
POLITICAL RELAXATION IS ALSO A SUCCESS FOR MEDIATION
Kleine Zeitung, June 2010
That - and especially how - movement has come into the dispute between Slovenia and Croatia concerning the access to the sea, brings Gerhard Falk to collegial pleasure. Because the breakthrough in the relations between the two countries is in large part due to mediation and thus one of the most significant political successes of this strategy.
Falk himself is mediator, has his own consulting company and close contacts with the University of Klagenfurt. He knows something that many others don't know: "Before his appointment to the Slovenian Minister of Justice, Ales Zalar was spokesman of judges and lawyer in my international team of experts that prepared the introduction of mediation in each of the 158 Croatian courts. As a minister, he has immediately joined into the conflict resolution." This cooperation was a "mosaic" on the way to the referendum on Sunday that shall lead the two countries from their dangerous stalemate, says Falk.